A Guide To Diamonds And Gemstones
From being a girl's best friend to a symbol of unending love, a diamond goes by many names; and no other stone compares. At KDZ and Co., we believe that the quality of the diamond justifies the worth of the jewellery. This is why we use diamonds of the highest quality - the super deluxe range DEF white diamonds with VVS and above clarity and triple excellent cuts. And nothing else. Here's a handy guide to get acquainted with the different cuts of diamonds used in our jewellery.
A global favourite, over 66% of all diamonds sold are round cut diamonds. Its circular shape makes it the most symmetrical, which offers an unmatched quality of sparkle. Classic, versatile and full of fire, there's no going wrong with the round cut!
This cut found its beginning in Belgium during the 15th century. With a rounded edge on one end and a tapering edge on the opposite, pear cut diamonds are perfect for those looking for something beyond the traditional round cut. The next time you shop for one, an unsaid rule to follow is — longer stones for pendants and earrings and broader ones for rings.
Oval cuts have been around for a while, with some of the earliest ones dating back to the 14th century. If you enjoy round designs, but want a stone with more character, the oval cut makes for an excellent option. Carat for carat, an oval diamond almost always appears larger than a round diamond because of its elongated shape. Thanks to their ability to create an illusion of longer, dainty-looking fingers, oval cuts are a hot favourite when it comes to rings.
If you want a large stone without a large price tag, consider an emerald cut diamond. Flaunting a classic rectangular shape, the emerald cut often tends to emphasize colour, making it an excellent choice for colourless stones. Emerald cuts are versatile and fit well in a variety of styles but are generally preferred in simple, understated settings.
A match made in heaven, a heart cut diamond symbolises both sentimentality and durability. An ancient cut with royal roots, heart shaped diamonds have been around since the 14th century and have been a favourite amongst aristocrats who could afford this extravagance. An engagement ring favourite, heart cut diamonds hold their own in solitaire settings of every kind.
Characterised by its perfect square shape, princess cut diamonds are a fairly recent phenomenon, having only been introduced in the 1980s. Modern and edgy, princess cuts are an excellent substitute to the traditional round cuts. Because of their perfect symmetry, princess cut diamonds also look great in vintage solitaire settings.
Nestled comfortably between the round and the princess cut, cushion cuts can be recognised by their distinct rounded square shape. For close to 200 years, the cushion diamond was the most popular shape. It saw a dip in popularity in the nineteenth century but has long since made a comeback and is one of the most popular cuts in the world today. The biggest plus of a cushion cut diamond is that it pairs wonderfully with other cuts thanks to its subtle, unobtrusive shape.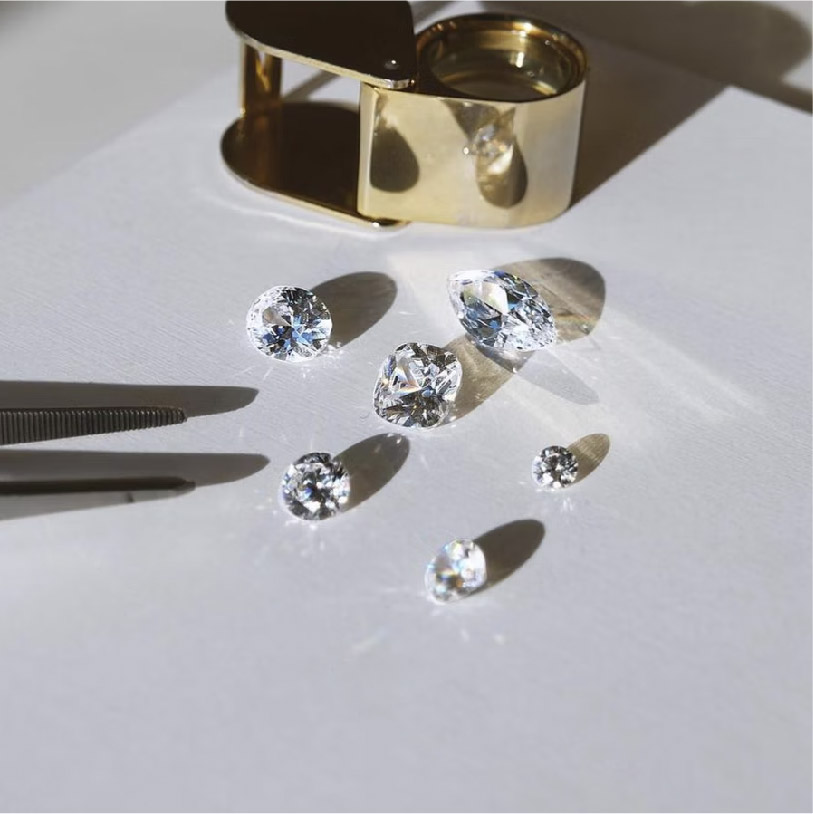 The 4Cs
Cut, colour, clarity and carat weight are the four yardsticks used to determine the quality (and the resulting price) of a diamond. The four Cs are industry standards used to grade diamonds but that does not mean they take precedence over your preferences. Everyone has their personal selection processes, with some prioritising one C over the other.

At the end of the day, far beyond the technical realms of diamond grading, what's important is finding a diamond that you love.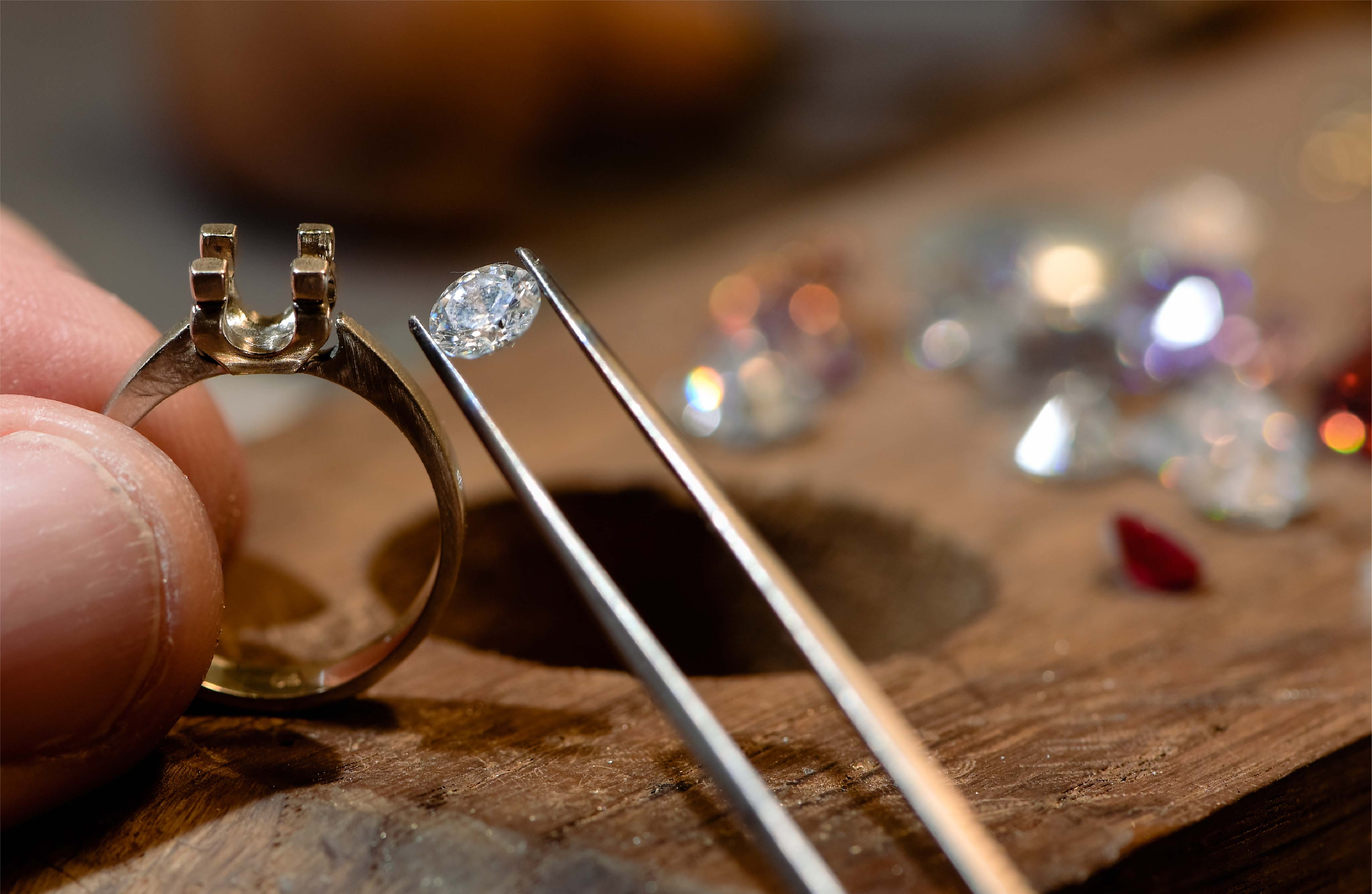 Coloured Diamonds
In the jewellery trade, coloured diamonds are often referred to as 'fancy diamonds'. They are available in a variety of colours, tones and saturations, some rarer than others, but overall rarer than their white counterparts. These diamonds are generally available in shades of blue, green, pink and red. Diamonds in the D to Z range usually decrease in value as the colour becomes more obvious. But with fancy diamonds, the opposite happens as their value increases with the intensity and purity of colour.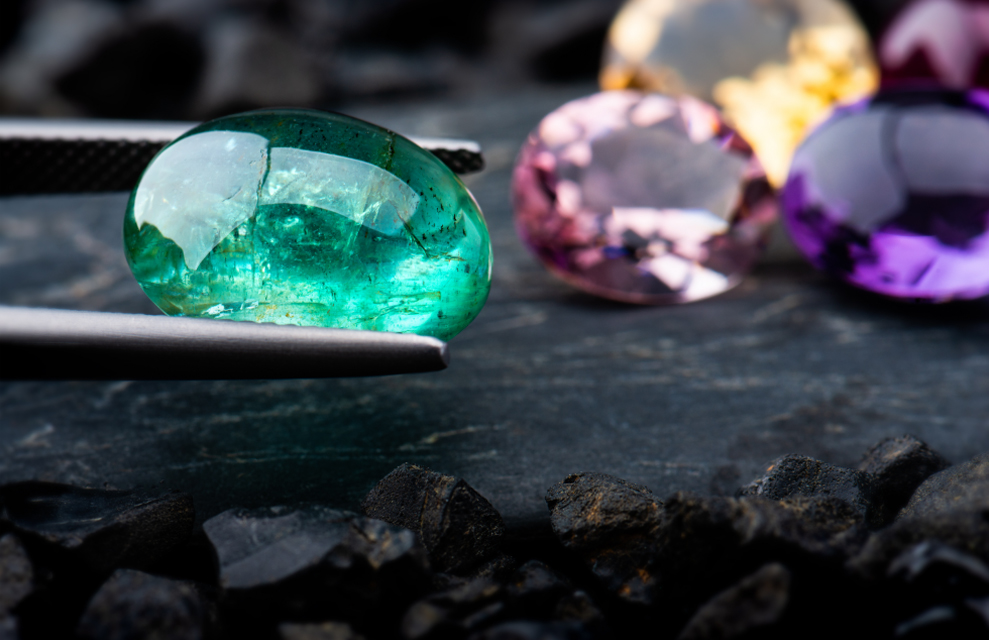 Precious Coloured Stones
Precious gemstones like blue sapphires, red rubies, and green emeralds, enhance the appeal of jewellery with their distinctive splash of colour. At KDZ and Co., we use high quality sapphires, rubies and emeralds in our diamond jewellery. Each piece of jewellery has thought through placements of stones, with the sole purpose of adding to the elegance of the design. We also offer customisation, allowing you to choose your stone based on colour preference. Along with the stones mentioned above, we also use tanzanite, topaz, opal, tourmaline, onyx, pearl and more.