Our Commitment to Craftsmanship
By virtue, jewellery is nothing more than metal and stone put together; but we know jewellery to be so much more.
For more than a century, we've crafted jewellery that is inspired by tradition and patiently perfected by master designers and craftsmen. With our intricate designs, our attention to detail and the promise to use only the highest quality materials available, we are proud creators of luxury jewellery that endures.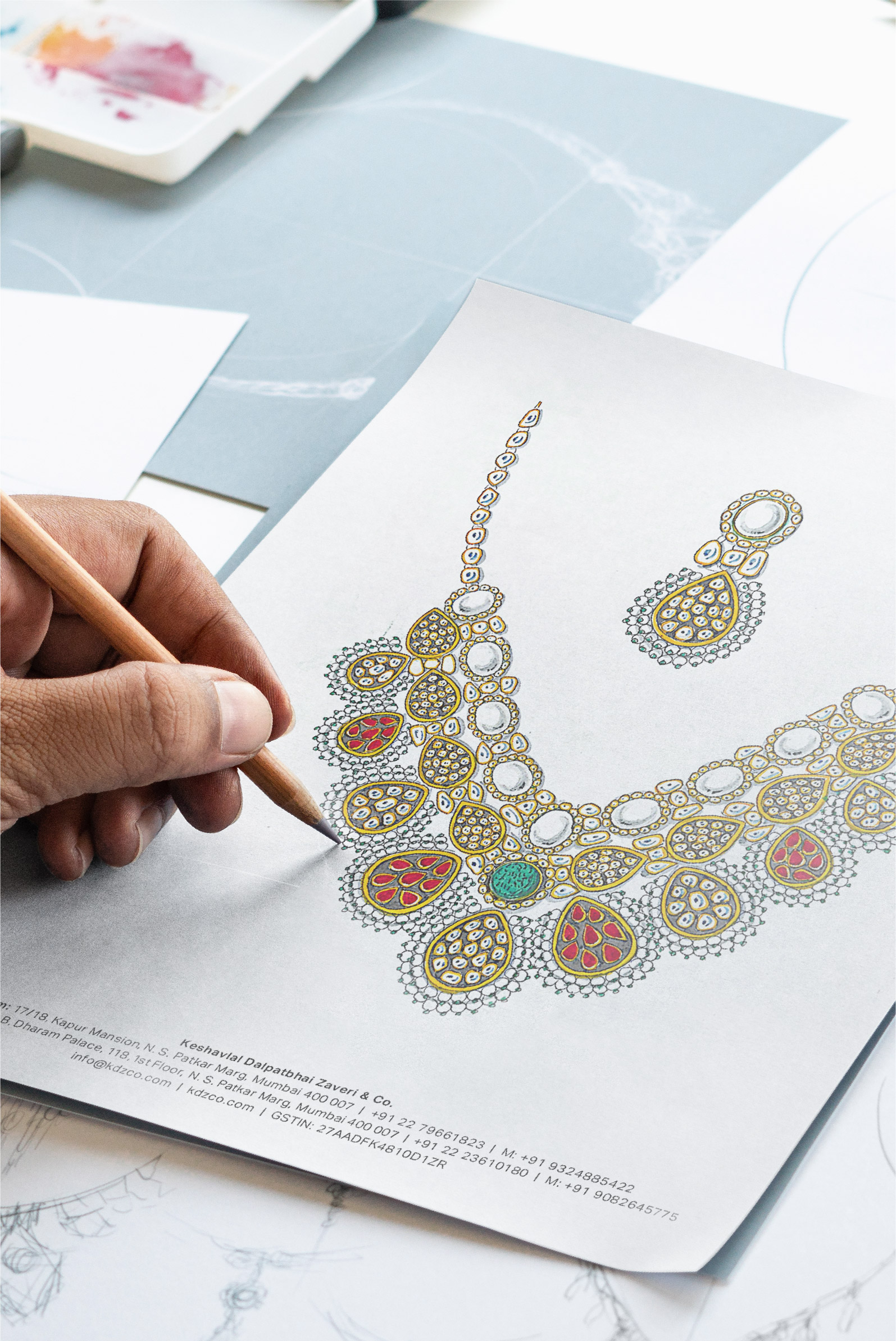 Our Artisans
Since inception, KDZ and Co. has worked only with the most qualified artisans. We partner with specialists of indigenous styles from Rajasthan, Maharashtra, Gujarat, Karwar, Kolkata and many parts of Southern India. By employing tools that have remained unchanged for more than a century to using modern solutions, our artisans deliver precision and detail while keeping the tradition of handcrafting jewellery alive.