Our story
Inspired by tradition.
Driven by innovation.
Obsessed with perfection.


For over a century, five generations of jewellers have been united by a single cause; to create the finest Indian handcrafted luxury jewellery. The story of KDZ and Co. finds its beginnings with Shri Dalpatbhai Zaveri, a visionary jeweller who started trading in gemstones and jewellery in 1914.

More than a hundred years later, KDZ and Co. still makes luxury jewellery using authentic, traditional processes. This allows us to not just create inimitable pieces of art but also keep the rare culture of handcrafting jewellery alive. By complementing the old world charm of Indian traditions with contemporary designs, we create high quality, hand finished and genuine jewellery that allows you to express your individuality.

With an unparalleled passion for craft, commitment to innovation and transparency, KDZ and Co. has transformed Dalpatbhai's vision into a time-tested legacy. We look forward to welcoming you to the extraordinary world of KDZ and Co. at Hughes Road, Mumbai, and allow our legacy to become a part of yours.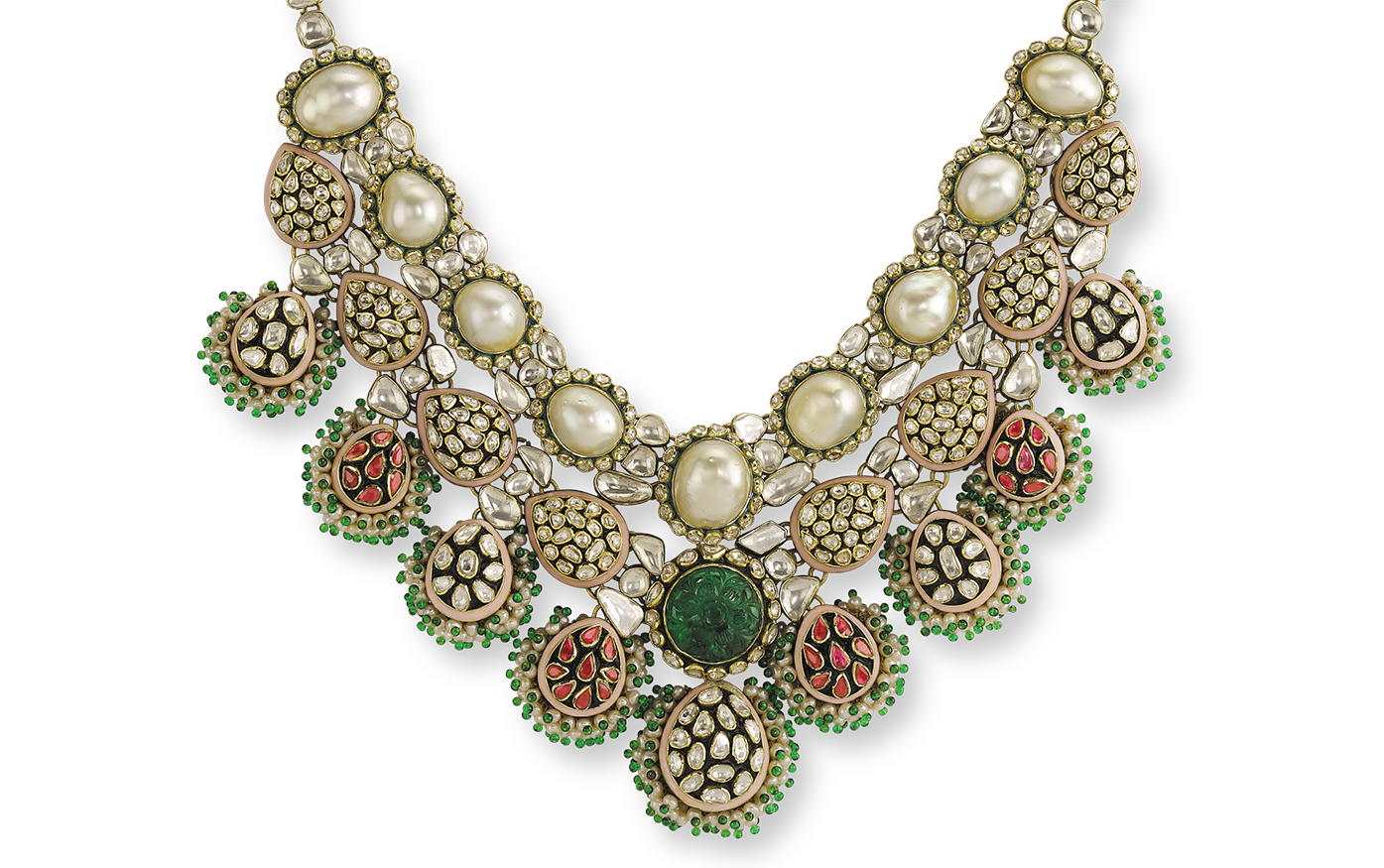 Handcrafted to Perfection
1. CRAFTED WITH THE FINEST GEMSTONES
Each KDZ and Co. stone is handpicked and carefully assessed before it becomes an integral part of our jewellery. We commit to using only the highest quality of stones, graded strictly on the basis of light, lustre and colour.
2. CRAFTED FOR THE PERFECT FIT
We create jewellery that is fluid, yet sturdy. Our creations are intended to contour seamlessly across your body, making them comfortable to wear, even for long hours.
3. CRAFTED FOR YOU
Each piece of KDZ and Co. jewellery is painstakingly handcrafted by artisans from all over the country. To ensure that you get nothing but the best, our products are made with the strictest attention to detail and bear the KDZCO hallmark, guaranteeing quality, consistency and transparency.
OUR E-COMMERCE VENTURE
Bringing technology and tradition together
like never before. Coming soon.
LEARN MORE
OUR E-COMMERCE VENTURE
Bringing technology and tradition together
like never before. Coming soon.
LEARN MORE